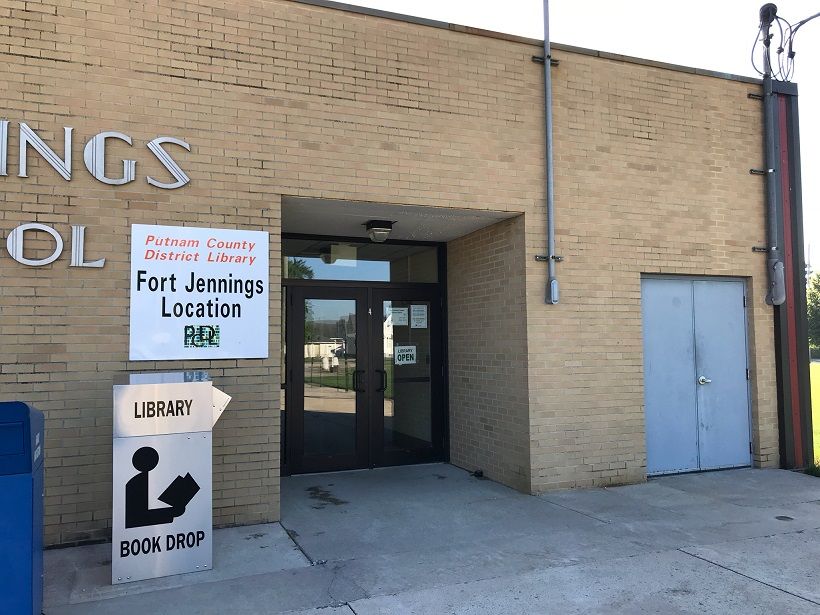 Fort Jennings Location
655 North Water Street
PO Box 218
Fort Jennings OH 45844
(419) 286-2351
Now OPEN!
Tuesday 10 am to 3 pm (closed 12:30 pm to 1 pm for cleaning)
Thursday 1 pm to 6 pm (closed 3:30 pm  to 4 pm for cleaning)
Saturday 10 am to 2 pm
**First hour of each day is reserved for at risk populations
**Curbside service still available
History
The Fort Jennings Location of the PCDL opened in 1986, housed in Memorial Hall on North Water Street. In June 2007, the library moved to its new location at 655 North Water Street, in the old high school band room.
Funding for the library is provided from the Putnam County District Library operating budget.