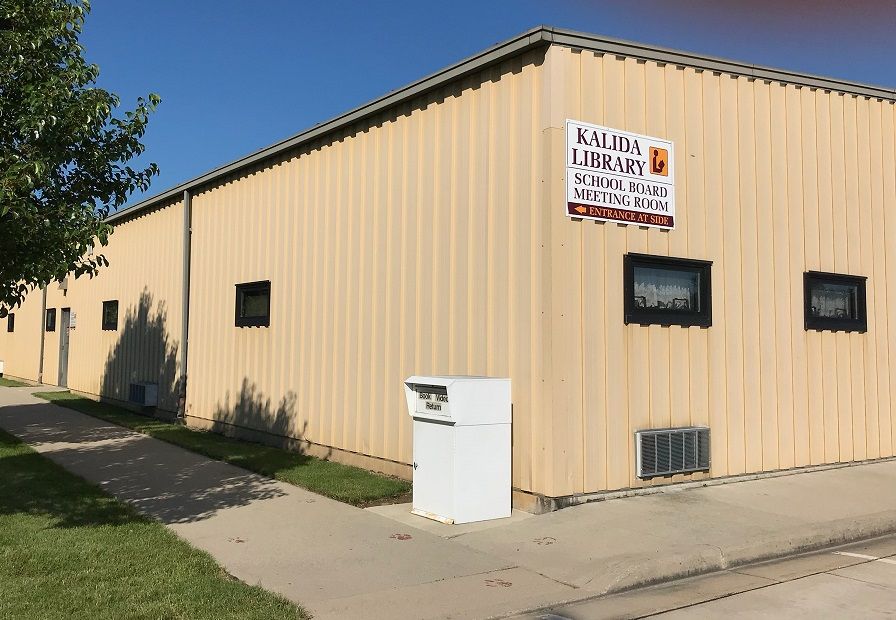 Kalida - Union Township Location
301 North 3rd Street
PO Box 270
Kalida OH 45853
(419) 532-2129
Now OPEN!
Monday 10 am to 3 pm (closed 12:30 pm to 1 pm for cleaning)
Thursday 1 pm to 6 pm (closed 3:30 pm to 4 pm for cleaning)
Saturday 10 am to 2 pm
**First hour of each day is reserved for at risk populations
**Curbside service still available
History
 
The Kalida-Union Township Location of the PCDL opened on April 8, 1973, in the Village Municipal Building where the Kalida Lions Club bought & installed the shelving. Substations were located in Kalida 1935-1973, then became a stop for the bookmobile for several years. The library moved to its new location on North Third Street on Saturday, October 8, 2011. The grand opening ceremonies were held Sunday, October 9, 2011 from 1-3 p.m.
Funding for the Kalida-Union Township Location is provided from the operating budget of the Putnam County District Library.