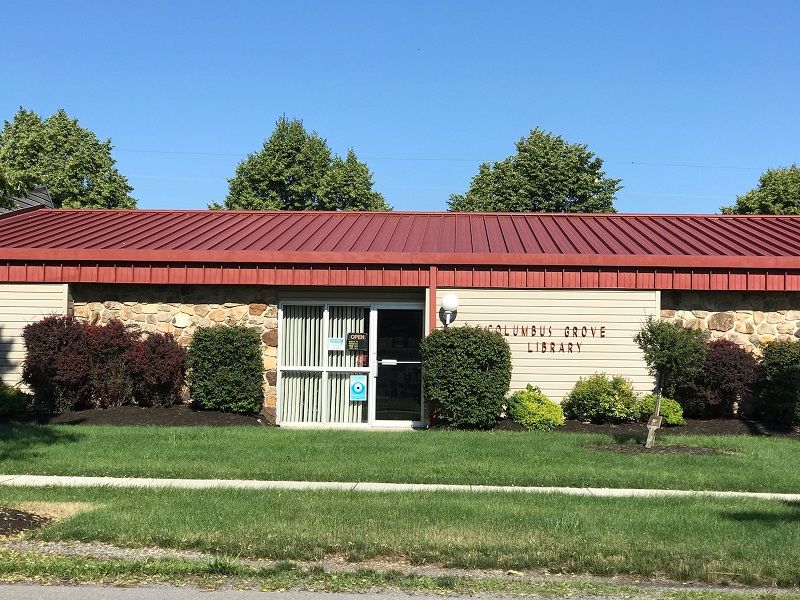 Columbus Grove Location
317 North Main Street
Columbus Grove OH 45830
(419) 659-2355
Now OPEN!
Tuesday 10 am to 3 pm (closed 12:30 pm to 1 pm for cleaning)
Thursday 1 pm to 6 pm  (closed 3:30 pm to 4 pm for cleaning)
Saturday 10 am to 2 pm
**First hour of each day is reserved for at risk populations
**Curbside service still available
History
The Columbus Grove Location of the PCDL has been housed in various locations including: the township building on West Sycamore Street, Grove Dry Cleaning Store on High Street, the Girl Scout Headquarters located in the upstairs of the Maple Building, a room donated by the Columbus Grove Council, Baer's Shoe Store, and the building formerly housing the Northwest Fuel Injection Company located on Sycamore Street before moving to the Community Building that also houses the EMS . The library moved into this new facility December 22, 1978 with an open house held April 29, 1979.
Funding for the Columbus Grove Library is provided from the operating budget of the Putnam County District Library.