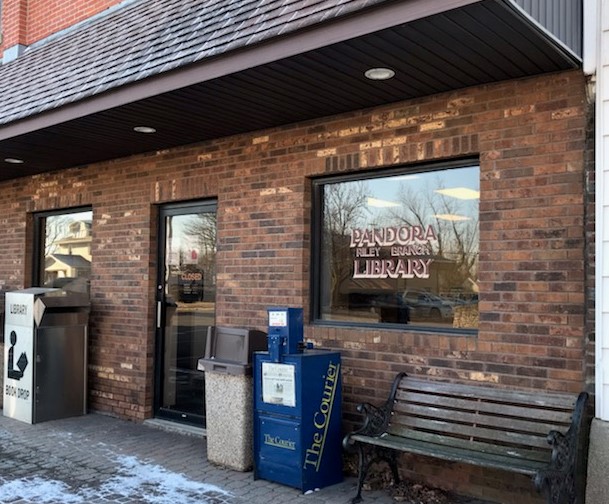 Pandora - Riley Township
118 East Main St
PO Box 478
Pandora OH 45877
(419) 384-3232
Now OPEN!
Monday 1 pm to 6 pm (closed 3:30  pm to 4 pm for cleaning)
Wednesday 10 pm to 3 pm (closed 12:30 pm to 1 pm for cleaning)
Saturday 10 am  to 2 am
**First hour of each day is reserved for at risk populations
**Curbside service still available
History
The Pandora-Riley Location of the PCDL opened Tuesday, May 17, 1986. Between 1939-1953, a Library substation was operated in the Hilty Drug Store and from 1953-1986, the bookmobile serviced the area.
Funding for the library is provided from the Putnam County District Library operating budget.