All locations have computers and printers available to the public
All copies are $.25 per side.
All patrons under 18 must have a parent's permission on file to access the internet. Parents can give permission in person at any location of the PCDL.
The Computers in the Ottawa Location require a library card to log in or see the Circulation Desk for a Guest Pass.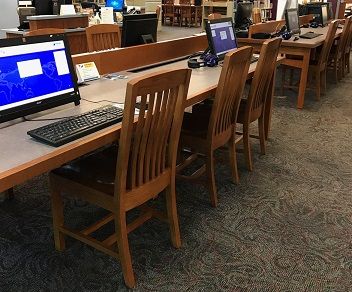 For Computers at our other locations, please check in with the circulation desk before using.