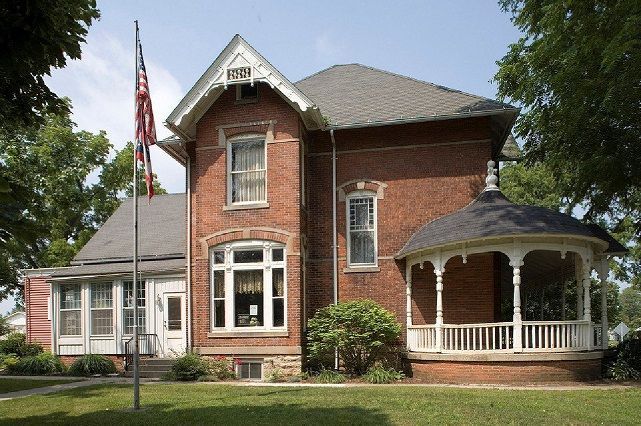 Leipsic Edwards - Gamper Location
305 West Main Street
Leipsic OH 45856
(419) 943-2604
Now OPEN!
Tuesday 1 pm to 6  pm (closed 3:30 pm  to 4 pm for cleaning)
Thursday 10 am to 3 pm (closed 12:30 pm to 1 pm for cleaning)
Saturday 10 am to 2 pm
**First hour of each day is reserved for at risk populations
**Curbside service still available
History  
The Leipsic Edwards Gamper Memorial Location is located in a victorian house built in 1894 by the John Edwards Family. In 1977, John Edwards' granddaughter, Harriett Edwards Gamper, bought out the other heirs and gave the house to the Village of Leipsic to be used for a library. The house was placed on the National Register of Historic Places by the United States Department of the Interior on December 1978, and officially became a library in April of 1979. Substations, in various locations, served Leipsic 1941-1945, then moved to a room of the Town Hall in the City Building.
Funding for the library is provided from the Putnam County District Library operating budget.